This May 4th Erie Pennsylvania will be host to its first MUFON Convention. Those who read my blog or are familiar with current UFO flaps know that Lake Erie is the scene of some odd and spectacular UFO sightings. Tickets are available online at
MUFONPA
or at the
Erie Bookstore
, pre-register at the Erie Bookstore now and save $5 off the ticket price! The guest speakers are:
Keynote Speaker
Stanton Friedman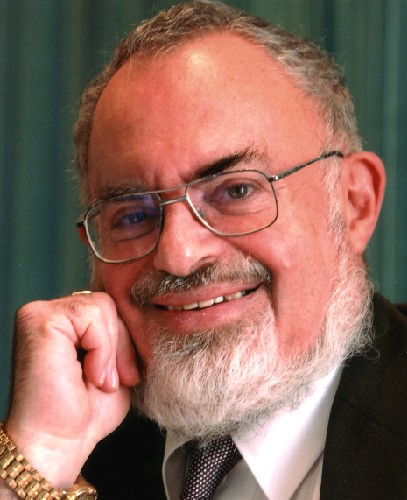 Nuclear Physicist-Lecturer Stanton T. Friedman received his BSc. and MSc. Degrees in physics from the University of Chicago in 1955 and 1956. He was employed for 14 years as a nuclear physicist by such companies as GE, GM, Westinghouse, TRW Systems, Aerojet General Nucleonics, and McDonnell Douglas working in such highly advanced, classified, eventually cancelled programs as nuclear aircraft, fission and fusion rockets, and various compact nuclear powerplants for space and terrestrial applications.

He became interested in UFOs in 1958, and since 1967 has lectured about them at more than 600 colleges and 100 professional groups in 50 U.S. states, 10 Canadian provinces and 18 other countries in addition to various nuclear consulting efforts. He has published more than 90 UFO papers and has appeared on hundreds of radio and TV programs including on Larry King in 2007 and twice in 2008, and many documentaries. He is the original civilian investigator of the Roswell Incident and co-authored Crash at Corona: The Definitive Study of the Roswell Incident. TOP SECRET/MAJIC, his controversial book about the Majestic 12 group, established in 1947 to deal with alien technology, was published in 1996 and went through 6 printings. An expanded new edition was published in 2005. Stan was presented with a Lifetime UFO Achievement Award in Leeds, England, in 2002, by UFO Magazine of the UK. He is co-author with Kathleen Marden (Betty Hill's niece) of a book in 2007: Captured! The Betty and Barney Hill UFO Experience. The City of Fredericton, New Brunswick, declared August 27, 2007, Stanton Friedman Day. His book Flying Saucers and Science was published in June 2008 and is in its 3rd printing. His newest book, also co-authored with Kathleen Marden, is Science Was Wrong released in June 2010.

He has provided written testimony to Congressional Hearings, appeared twice at the UN, and been a pioneer in many aspects of ufology including Roswell, Majestic 12, The Betty Hill-Marjorie Fish star map work, analysis of the Delphos, Kansas, physical trace case, crashed saucers, flying saucer technology, and challenges to the S.E.T.I. (Silly Effort To Investigate) cultists. He has spoken at more MUFON Symposia than anyone else.



John Ventre
John Ventre is the retired Pennsylvania State Security and Public Affairs Director for UPS and was his Companies liaison to his local Congressman. John used to also head up his companies crisis management team for 3 states.
He is a member of the FBI's InfraGard group and the DHS Regional Business Coalition.
John is the Pa State Director for the Mutual UFO Network and on MUFON's Board.
John is the author of the novel's "12/21/2012 A Prophecy", "The Day After 2012", "UFOs over Pennsylvania" and "Apophis 2029".
John is also a lifetime member of the NRA.
John sits on the Board of Directors for JDRF, the Westmoreland Economic Growth Connection, MUFON, and Rotary. John is a United Way Tocqueville Society member for charitable giving.
John is the co-inventor of the Thor Wood Splitter and owns the UFO themed Mexican restaurant trademark "Flying Salsa".
John appeared in the Discovery Channels "UFOs over Earth" series in 2008 and the History Channels "UFO Hunters" in 2009, the Anderson Cooper show in 2012 and Destination America's Alien Mysteries in 2013.
John has appeared on numerous radio shows and is a speaker at various UFO and Paranormal conferences such as the MUFON and Paradigm Symposium's, UFO Congress and Fortean Conference's. John has also lectured at Duquesne and Drexel Universities. John gives four different presentations: End Time Prophecy, The Case for UFOs, UFOs in Art and History and the 2008 Pa UFO Wave.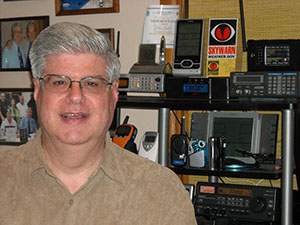 Stan Gordon was trained as an electronics technician, specializing in radio communications. He worked in the advanced consumer electronics sales field for over forty years. Gordon began his interest in the UFO subject and other strange incidents at the age of ten in 1959. In the late 1960's, he acted as the telephone UFO sighting report investigations coordinator for the UFO Research Institute of Pittsburgh.


Stan began in the field investigations of UFOs and other mysterious events in 1965, and is the primary investigator of the December 9, 1965, UFO crash-recovery incident that occurred near Kecksburg, Pennsylvania. In 1969, Gordon established a UFO Hot-line for the public to report UFO sightings to him to investigate.

In 1970, Gordon founded the Westmoreland County UFO Study Group (WCUFOSG), the first of three volunteer research groups which he would establish to investigate UFO sightings and other strange occurrences reported in Pennsylvania. Since November, 1993, he continues to investigate and document strange incidents from across the Keystone state as an independent researcher.

Gordon is a former PA State Director for the Mutual UFO Network (MUFON), and was its first recipient In 1987 of the MUFON Meritorious Achievement in a UFO investigation Award. Gordon has been involved with the investigation of thousands of mysterious encounters from across Pennsylvania. He has appeared on numerous local and network news and documentary shows, including the Syfy Channel (formerly the Sci-Fi Channel), Discovery Channel, History Channel, and Fox News Channel. He has been featured on many television shows, including Unsolved Mysteries, Sightings, Inside Edition, A Current Affair, and Creepy Canada.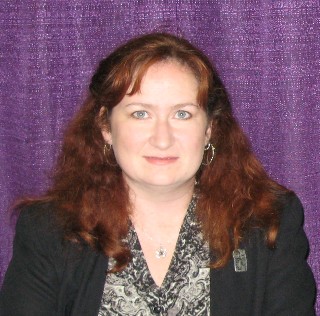 Karyn Dolan is the host of Through the Keyhole, a live internet radio program which explores topics relating to UFOs and the paranormal. Each week, Karyn interviews a researcher or author about their work in these fields. The show is heard worldwide each Friday at
www.paranormalradionetwork.com
.
Karyn has spoken at several UFO conferences, including the Roswell UFO Festival, the UFO Crash Retrieval Conference, and the UFO Congress in Bordentown, NJ on the subject of alien images in media outlets targeted toward children. She is also the Media Relations Director for the International UFO Congress, which holds its annual conference in Laughlin, NV.
Robin Swope
Pastor Swope has been a minister for over 20 years and currently is the pastor of historical St. Paul's United Church of Christ in Erie, Pennsylvania. He is also a writer in the topic of the supernatural and paranormal, having written or contributed to many books on the topic. He has had numerous personal encounters with the odd and unexplained and although skeptical, he likes to keep an open mind.
Join us this May 4th for a wonderful, entertaining and deeply thought provoking series of seminars. Discount pre-sales of tickets are available at The Erie Bookstore, 2609 Peach Street, Erie PA 814-455-1088. Or order online at The Pennsylvania MUFON website.